Admins of this RP are: SeizedChief and Stukatim
If you wanna join, tough. No one is in unless we specifically want you.
Limitations will be discussed on Xbox live. Or Facebook, take your pick.
This is the character form.
Name:
Age:
Gender:
Personality:
Appearance:
History:
Other:
My dude.  
Name: Mason Townly
Age: 29
Gender: Male
Personality: He's a very cynical person. Hating most people that surround him. He isn't talkative around people, though he gets along great with his friends when they're with him. He use to be a proud American, though he doesn't really show anyone that side of himself. He sees himself as a citizen of the world instead of a citizen of a nation. He believes America use to be a great country, and sucks total ass now. (It really does.) He has a deep sense of justice, and will disobey orders for a higher cause. His comrades and friends matter most. While hes not willing to take a bullet for anyone, hes willing to kill whoever shot you in a way that's ten times worse.
Appearance: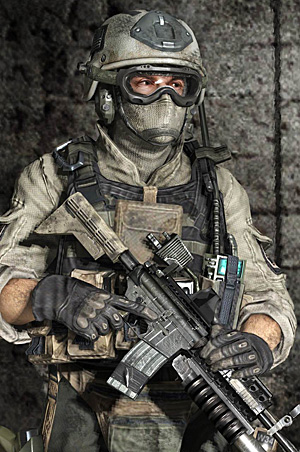 -That, but all black.
History: From a young age, Mason was a fighter. He was a douche in school, beating up any person who challenged him. Somehow he got a diploma and graduated. Then he joined the marines at age nineteen, flipping off his father as he walked away from the farm that was once his home. He got in his car, driving to find purpose, then he got a great idea. "I'm gonna be a marine." He signed up, passing with flying colors and quickly accelerating through the ranks. He fought in the middle east, astounding his superiors at his sheer brutality and accuracy with a rifle. After around seven years of service, he was contacted by an upper organization of the CIA. They gave him a job he hated, single man assassinations. He was to kill several high ranking officials who might prove a trouble to the USA if they were to get in power. People in China, Russia, Japan and so on. Do gooders who wanted the right thing. He didn't know exactly what he signed up for until he was out of there special training program. It was over a year of hard training, fighting, and couple people were killed in... Accidents... He learned parkour, learning it fast and using it in combination with new martial arts techniques. Once he found out what his job was about, he flipped, leaving the compound and personally stabbing General Arthur with his marine sabre. He left his dog tags behind, being known as Ghost to his employers, and a ghost to the men who hunt him. For a year he ran, hiding, running, more hiding. He turned into a merc, assassin, man for hire. Getting a Katana in place of his marine sabre. He made sure contracts were somewhat just, leaving liars and cheats dead in his path. And now, he's here...  
Other: His weapons are a combat knife, M-16 scoped and silenced, silenced M1911, and his trusty Katana. A real one too, made in the original process. He scratches a notch in each weapon for how many kills he gets with it. Any kills with his Katana get scratched into his knife instead. His nickname is Ghost, or The ghost. He can snipe, doesn't like to though.